WooCommerce Releases Point of Sale. This is BIG!
If you have an actual store, as in a physical location where your customers come in and buy or pay for items and services and you also have an online store, it gets quite frustrating having to tally up everything at the end of the day. WooCommerce Point of Sale is here to make your life a whole lot easier.
Why WooCommerce Point of Sale is a Big Deal
As a developer this brings so much opportunity to get more business and also simplify the development process. We can now offer clients an all-in-one online and point of sale solution to manage ALL of their transactions. Imagine being a new retailer and have a web developer tell you that they can set up a system that manages all of their sales, their inventory, their orders and their cashiers all in one shot. They can even get customer information for remarketing purposes. An affordable solution that covers pretty much anything a retailer would need.
Why Retailers Will Love Point of Sale
If the previous section didn't do enough to get you excited, lets go through all the features of WooCommerce Point of Sale
Point of Sale is a Web App
As a web-based point of sale, WPOS is pretty much accessible anywhere. This means that retail staff don't even have to be in their stores to make sales. Field employees can make sales that update inventories, register customers and manage products from pretty much anywhere they have an Internet connection. All on their smartphones or tablets.
Point of Sale Has Been in Development for a Long, Long Time
WooCommerce Point of Sale has been in development for the past five years so we know that they have spent a considerable time researching and testing, testing, testing. Five human years in tech years is like what, 20 years?
No Third-Party Software Needed
WPOS only needs two things to work. WordPress and the WooCommerce plugin, both of which are developed by the same company.
Manage Stores, Cashiers and Cash Registers in The Plugin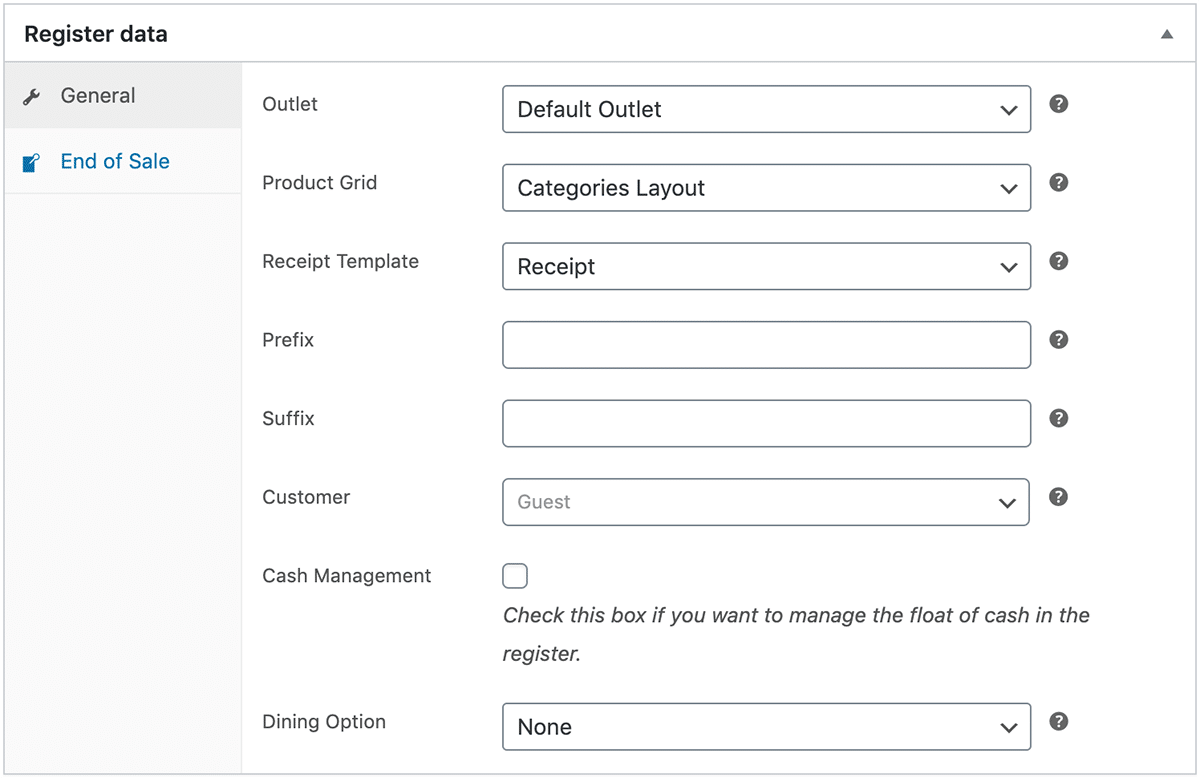 One of the biggest concerns any business dealing with cash has is accountability. WooCommerce Point of Sale addresses this by allowing store owners to manage users (cashiers), registers and the business's individual branches. So store owners can keep track of who did what and when. Quick Switch also allows WPOS users to switch between users quickly and easily with the added option to log cashiers out automatically after each sale.
Inventory Management and Custom Product Additions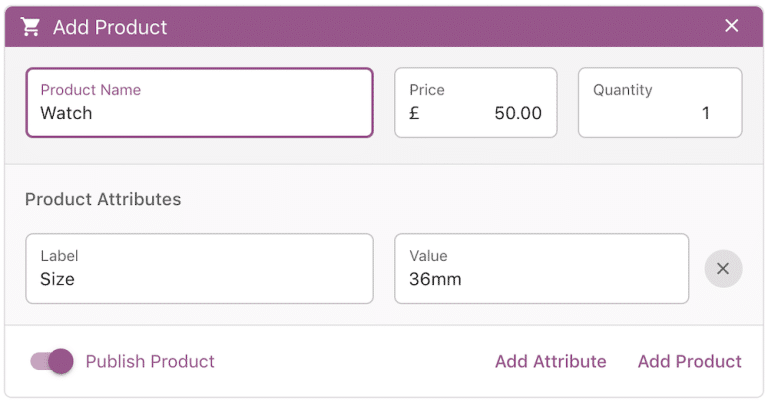 As mentioned earlier, WooCommerce Point of Sale allows users to add products on the fly. Let's say a customer comes into the bakery and wants to buy some cupcakes. The retailer only keeps them in packs of six, but the customer only wants two. The retailer doesn't want to lose the sale and decides to do the customer a solid and sell her the two. WPOS to the rescue. The retailer can quickly split the six-pack into three two-packs, add the new product into the inventory and update the stock levels of both the six-pack and the newly added two-pack. Super simple.
All of That Good Stuff That is WooCommerce
Since WooCommerce Point of Sale is a WooCommerce add-on, it offers all of the benefits WooCommerce already offers.
Add and manage coupons, discounts, and fees
Create and send customer notes
Manage orders
Add and remove payment methods
Define and set your preferred unit of measurement
Stock management
Order filtering and reporting
Tax calculations
New Horizons
Whether you're a developer or a retailer it makes sense to sometimes step out of your process, have a birds-eye view of how you do things and consider ways to make it more efficient. Incorporating digital interactions within physical stores, like kiosks and social shopping is a growing trend that can be integrated with WooCommerce. WooCommerce Point of Sale is a must-have for any business operating both physical and online stores with intentions to prosper in 2020 and beyond. It just makes sense.
Was This Helpful?
If this post has helped you, please let me know. Your feedback will be highly appreciated and will help me build better content.